Crate Low Poly Game Ready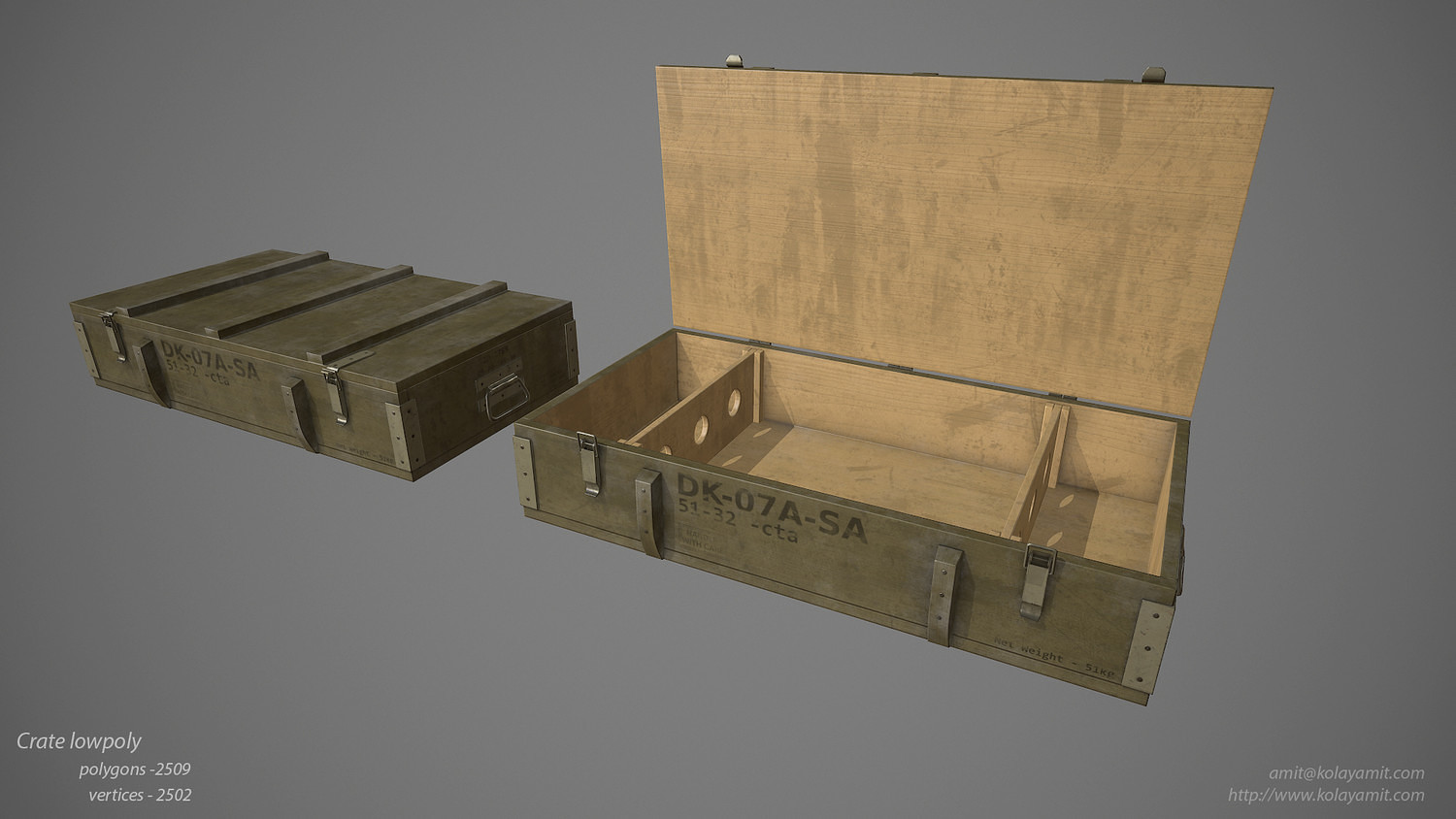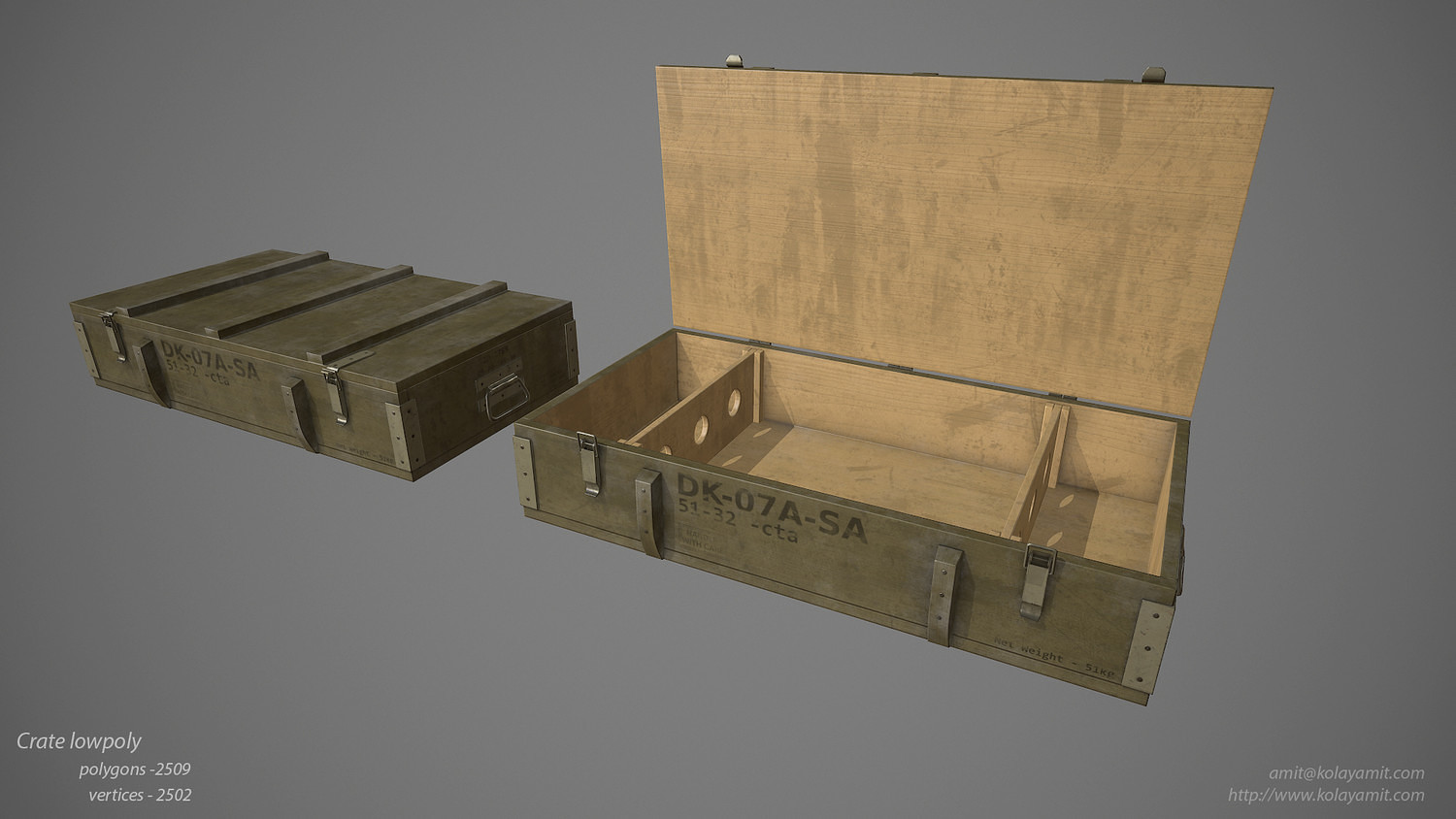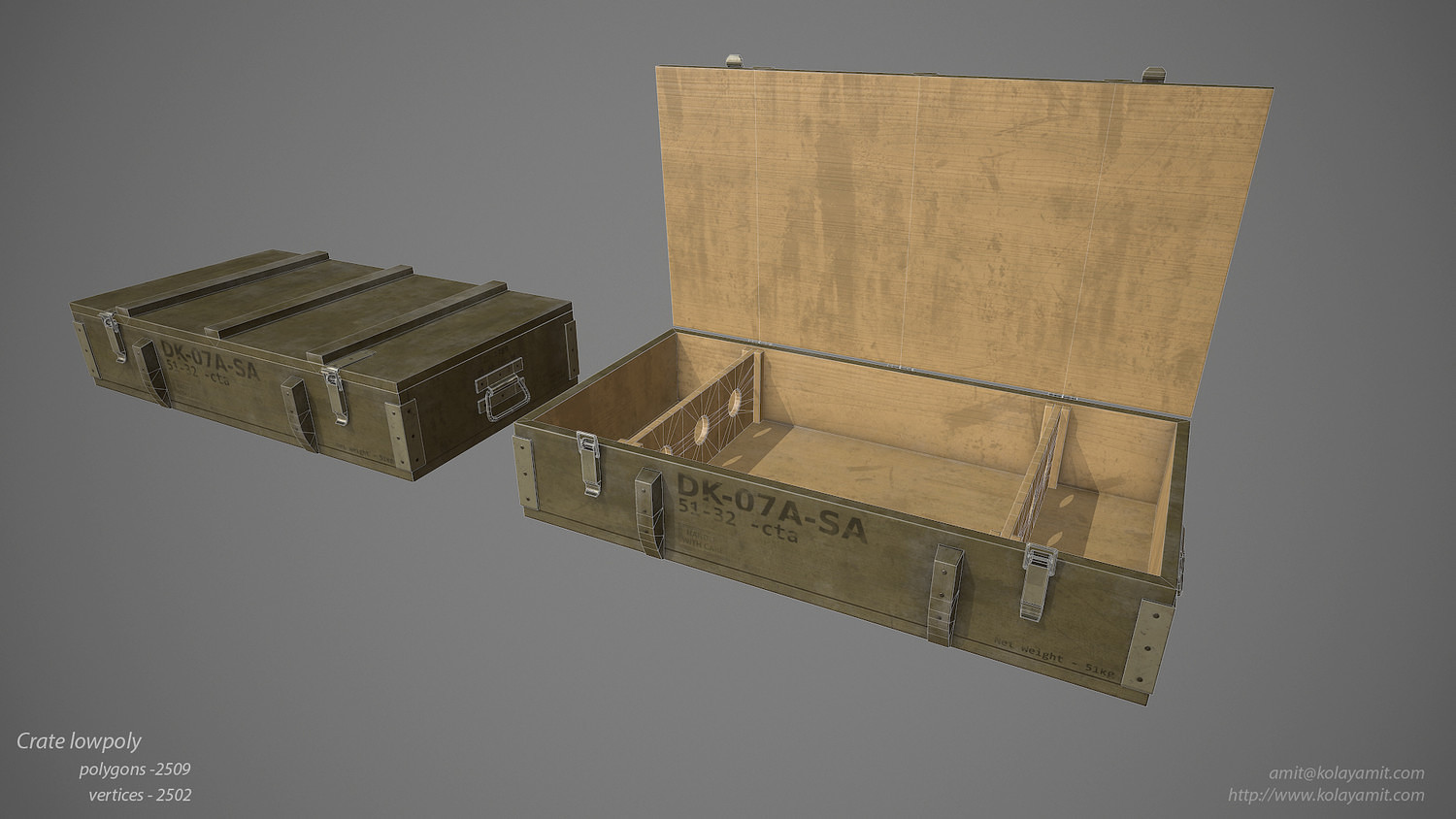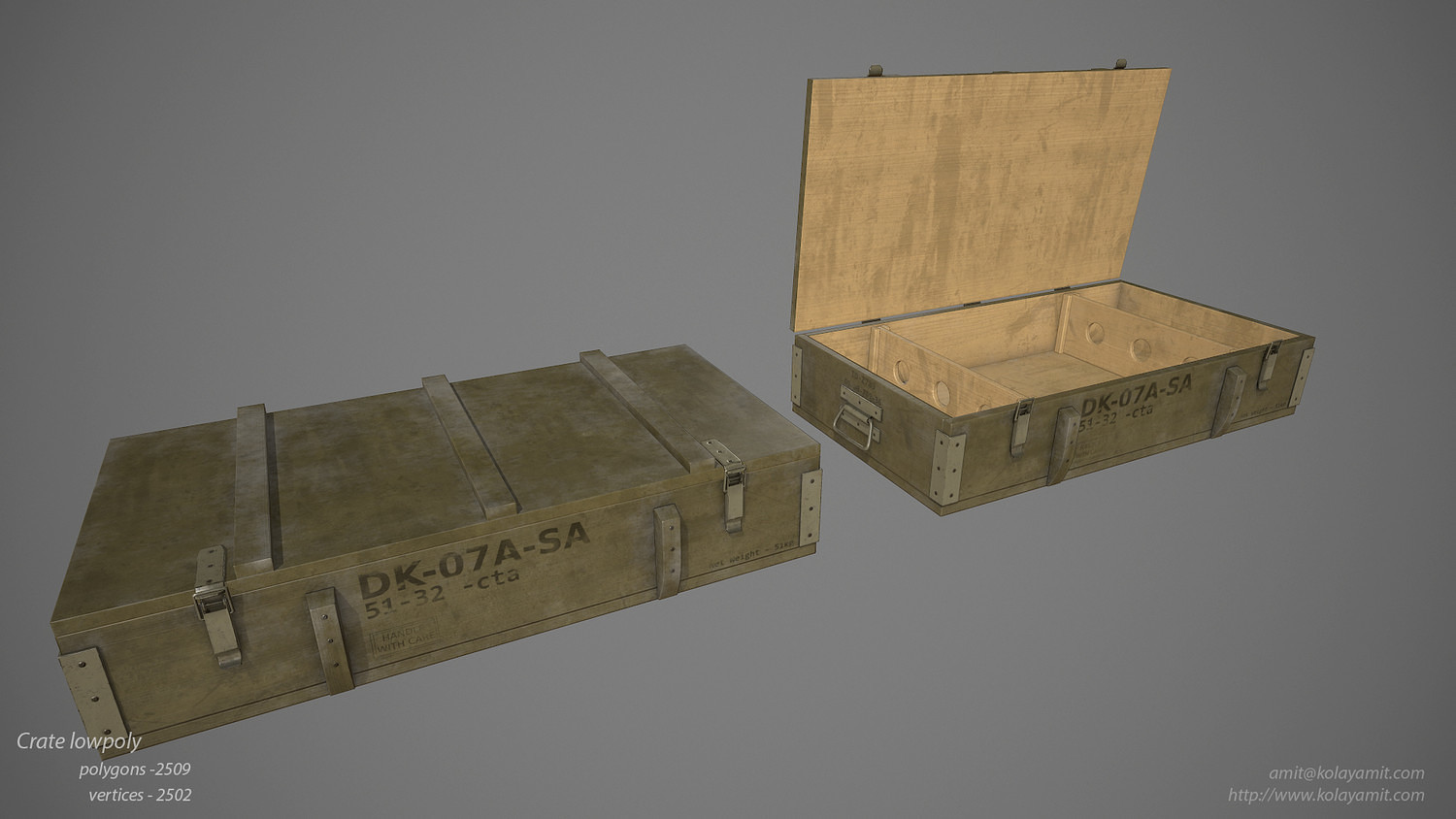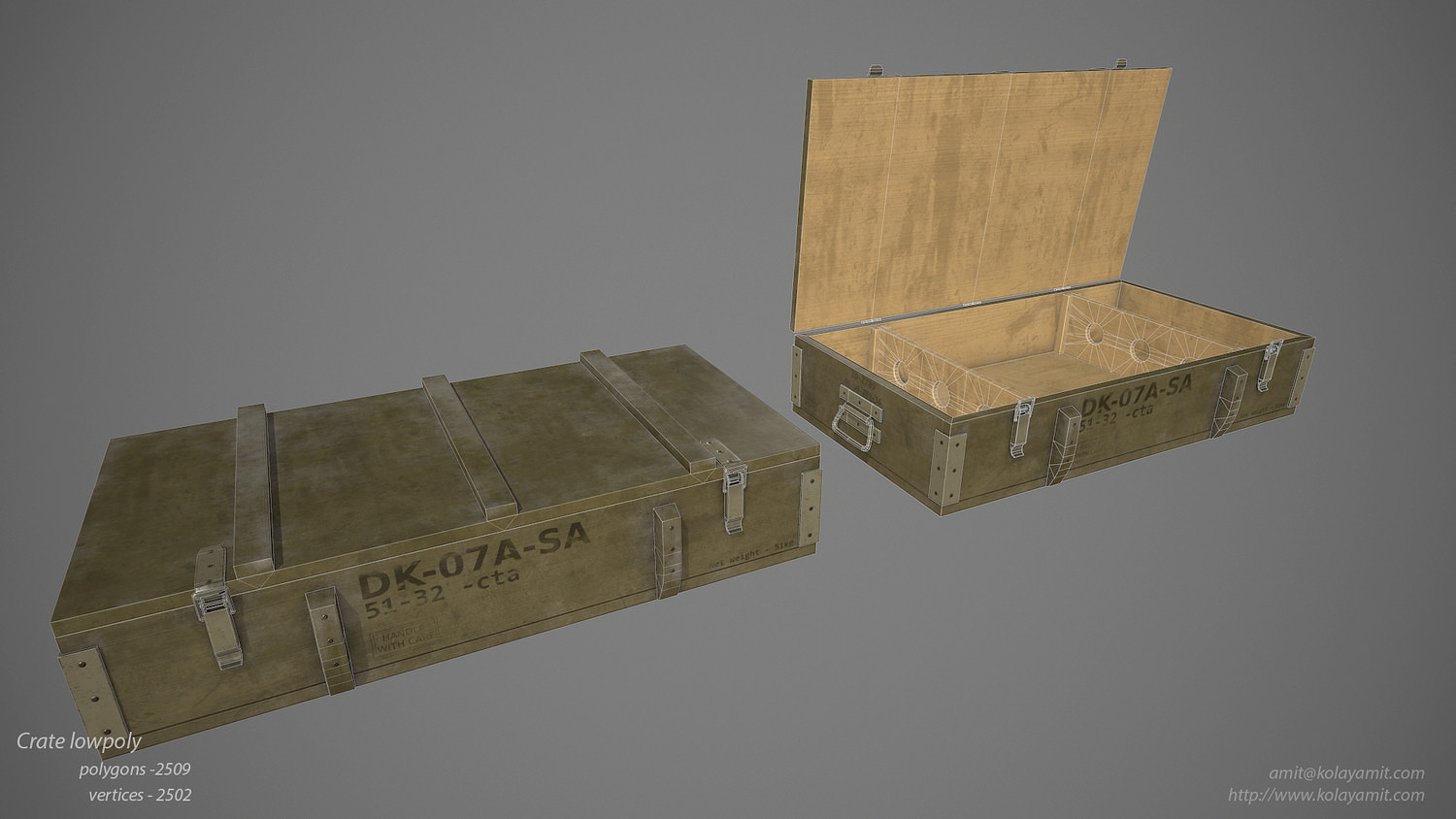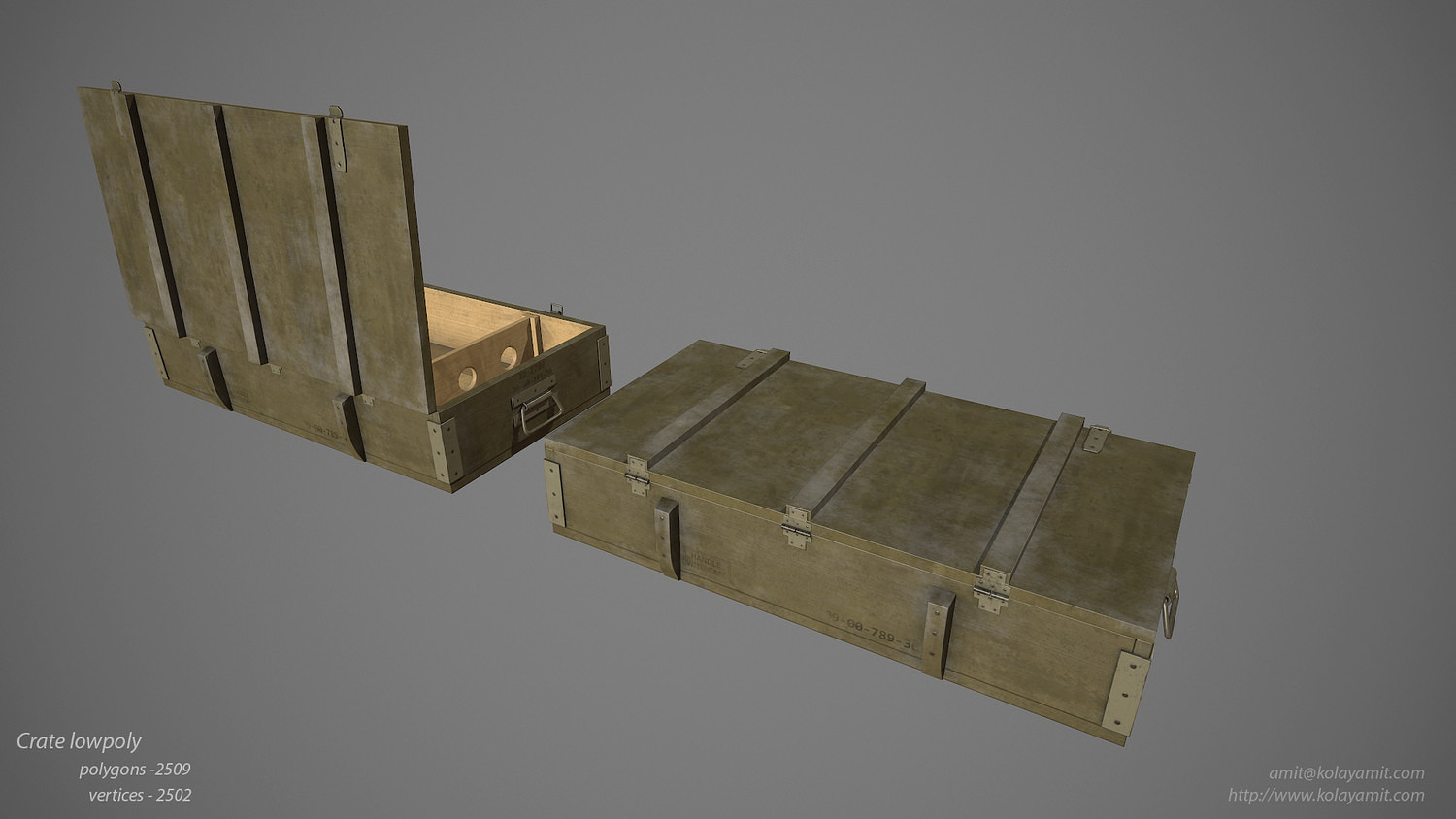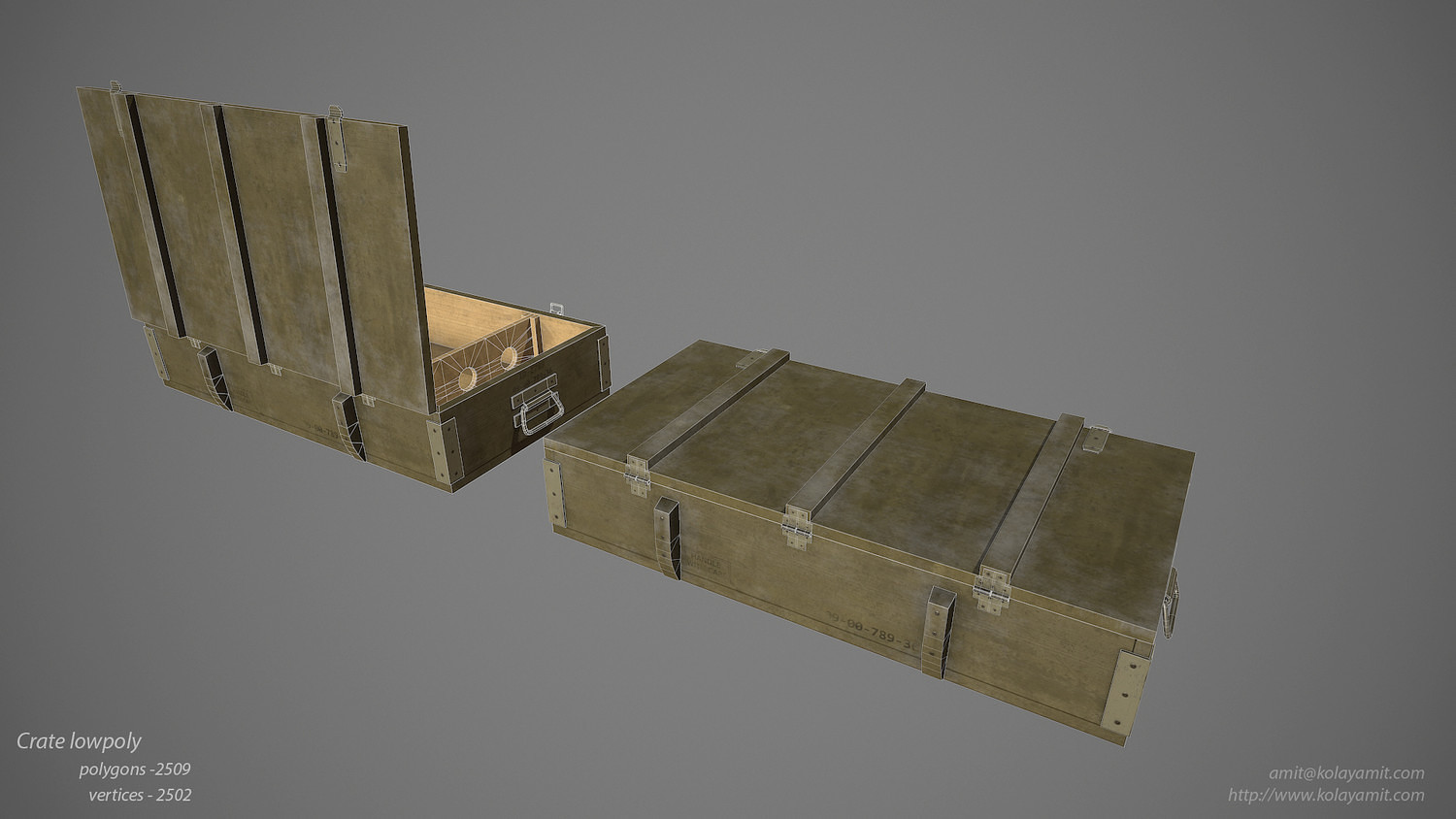 https://kolayamit.com/store/PNB/crate-low-poly-game-ready
Copied
This is a 3D model of a lowpoly(polygons-2509, vertices-2502) Crate, ready to be used in any PC, Console or Mobile Game.
Files Included are : 4k(4096*4096) Textures in .png format(archived as .zip) : AO(Ambient Occlusion), COL(Albedo), Metallic, Glossiness, Roughness and Normal map. Model in .FBX and .obj format (opened and closed version in .FBX) Maya Scene file in .ma with Material and Textures assigned. Marmoset Toolbag scene file in .tbscene
Model Renders in Marmoset Toolbag is attached. If more views of the model is required, please view the model in sketchfab here : https://skfb.ly/OVW8.